"God and Sinner Reconciled"
Sometimes I think that being 'in' to Christmas is more of a cliché than a real state of mind for most people.

With the word "Christmas" comes a wide range of responses.

Mention it too early and people will roll their eyes, and a sudden faint look of dread will overshadow their countenance.

With others, their faces light up as they start talking about all the reasons why it is absolutely euphoric.
We see it everywhere.

"Reason for the Season"
I'm a Christmas nut – my family knows it.

We have three decorated trees, we listen to all varieties of Christmas music, and normally we have cookies up to our eyeballs!

My heart literally yearns for the get-togethers.

It only happens once a year, unless there are other dramatic circumstances.

I love the cards – the pictures –
And, obviously, I love the opportunity for worship that we have during the Advent season.

It's beautiful to me!
But as I was driving to work the other day, I was listening to one of the most familiar Christmas carols I know.

Hark the Herald…

Now, most of the time I just enjoy the familiarity of the song, but for some reason I decided to engage with what the words were speaking.

Then came the line:
God and sinners reconciled
Suddenly, I began to feel the stinging familiarity of tears as I felt myself become overwhelmed with the idea that Jesus – glorious King – supreme Creator – would humble Himself to the point that He would willingly be born of, and into, His very own creation.

And as if that weren't enough, He would be rejected….scorned…..abused by the very souls for which He was providing salvation.

He started out being rejected, and thus banished to a stable.
But when I imagine the scene…. There are no words for how amazed my senses become.
The ink black night, shepherds silently resting, listening to the soft bleat of meager sheep.

The average night with its dark sky….can you imagine how it started?

Was it a burst of light and glory?

Or did it slowly become visible until it was as bright as day.

Then the angel appeared – I wonder if his voice was like a roar?

Or was it soft and gentle?

Can you see the joy in his face?

After all, he knows that the plan of redemption – the plan of the ages – is taking its next step.

God is redeeming man!
And then the sky is suddenly filled with a mighty host of angels.

A HOST!!!

Imagine the power of the voices of a host of angels – All singing praises to that Baby King and His Father!

What that must have sounded like!

What it must have looked like!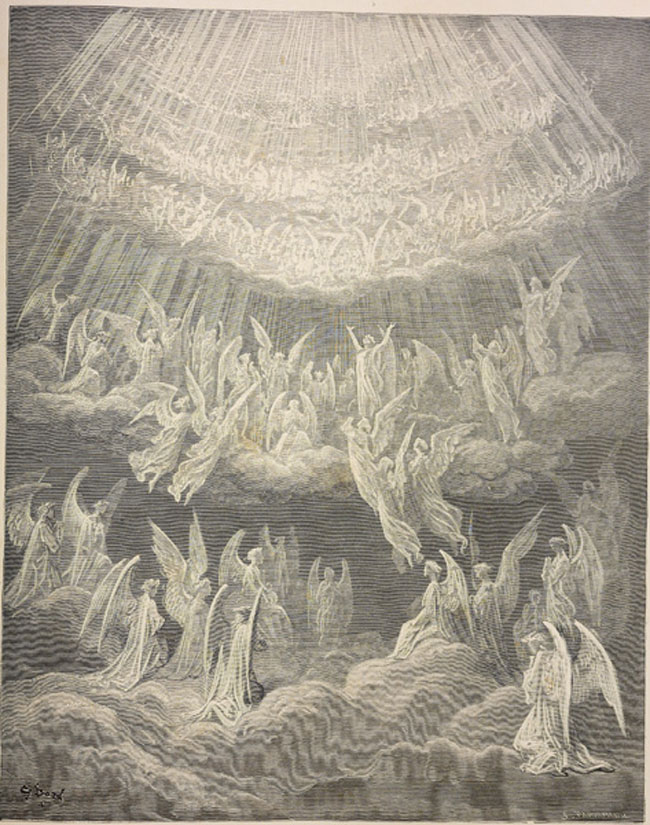 The redeemer has come.

He's reconciled us.

I once was lost but now I'm found.

I once was blind but now I see.

God and sinners reconciled.

And with Mary's words in Luke 1 I resonate:
My soul does magnify the Lord
And my Spirit has rejoiced in God my Savior!